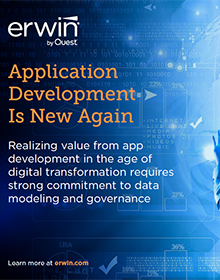 It's an exciting time for application development as enterprises turn toward digital transformation.
In this new world of app development, the business calls on application developers to play an increasingly important role in achieving business goals.
Chances are, they're being asked to create solutions that are real-time and mobile and likely draw upon analysis of large volumes of integrated data of diverse types (unstructured, semi-structured and structured) to support end users – whether providing them with personalized on-the-spot product recommendations, up-to-the-minute stock market portfolio values, or individual patient insights across the healthcare continuum.
Be positioned to deliver unique, real-time and responsive apps that will enhance your reputation among users and support a wealth of new business opportunities related to digital transformation.
At the same time, preserve and extend the hard work you've already done toward maintaining well-governed data assets.
Find out how to get a head start on competitors in a world where application development is indeed new again, with our e-book that speaks to data modeling's key role.