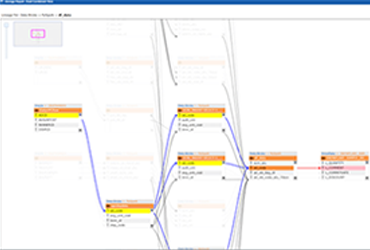 Cloud-based computing supports IT modernization and digital transformation efforts, so organizations can develop new applications more quickly and/or support existing ones more cost-effectively.
But migrating enterprise data to the cloud is only half the story – once there, it has to be governed. That means your cloud data assets must be available for use by the right people for the right purposes to maximize their security, quality and value.
Only erwin by Quest provides a suite of software and services to automate cloud migration and data governance – from the reverse-engineering and transformation of legacy systems and ETL/ELT code to bulk moving data to cataloging and auto generating lineage.
erwin Cloud Catalyst by Quest is powered by erwin Data Modeler by Quest, erwin Data Intelligence by Quest and erwin Smart Data Connectors by Quest. These award-winning solutions work in tandem to automatically find, model, ingest, catalog and govern cloud data assets.
But first, we start with an assessment of your cloud migration strategy to determine what automation and optimization opportunities exist. Then we deliver an automation roadmap and design the appropriate smart data connectors to help your IT services team transform and migrate your data.