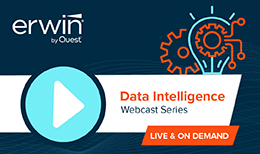 Recorded Date:

Sept. 6, 2023

Event:

On Demand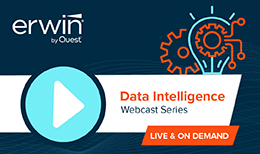 Research consistently shows that companies that have adopted mature data practices achieve 2.5x better business outcomes across the board. Achieving data maturity is foundational to enabling the successful democratization of data across the enterprise.
There are numerous avenues available for organizations to attain a modern and mature data capability, with data lake, data mesh, data fabric and DataOps being the most common. Each plays a critical role in establishing agile and adaptable data architecture, infrastructure and processes required to truly adopt a data driven approach to business.
While these options may appear daunting, there is a common thread across these approaches that can provide a solid foundation to assure success: modern data governance enabled by robust data intelligence. Data governance focuses on the management and control of data, ensuring data quality, security and compliance, while data intelligence focuses on analyzing and extracting insights from data to support decision-making and drive business value. Both concepts are crucial in effective data management, with data governance providing the foundation for data intelligence to thrive.
In this session, we will discuss how to:
Increase the maturity of your data governance and data intelligence capabilities

Extend governed data accessibility and visibility of high-value, trusted data

Deepen understanding of your enterprise data landscape for all stakeholders

Underpin data modernization initiatives to better support the ongoing transformation of your organization's data capability