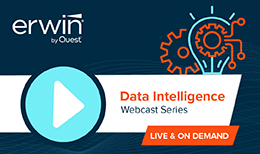 Recorded Date:

Apr. 26, 2023

Event:

On Demand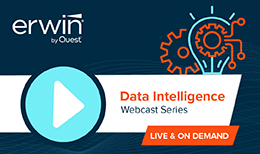 According to IDC estimates, 85 percent of analyst time is spent in data preparation and only 15 percent is spent in actual analysis. Additionally, respondents to the 2021 Quest® State of Data Governance and Empowerment survey said they need an average of two and a half days to fulfill a business user data request.
Pairing data preparation tools, like Quest® Toad Data Point, with the data intelligence visibility of erwin® Data Intelligence by Quest can help analysts cut data prep time dramatically and ensure precise delivery of the requested data by the business.
In this 30-minute, on-demand session, you'll learn how supplementing data preparation tools with data intelligence transparency can provide analysts with:
Data source clarity through a single-source, understandable view of data landscape metadata

Related business and governance contextual information, such as sensitive data classifications and applicable data policies and rules

Immediate understanding of the data quality associated with the data to be provisioned to ensure "good data" is passed forward
See how data intelligence can help you spend more time in business-impacting analysis and less time in data preparation.